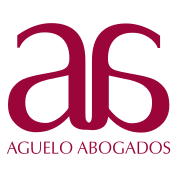 In an increasingly globalized world, immigration has become a topic of great relevance worldwide, and Spain is no exception. Being one of the most popular destinations for migrants, the immigration process can be difficult and confusing, especially when facing legal procedures.
That's why at Aguelo Abogados, we specialize in immigration and foreign law. We have a team of registered lawyers with extensive experience and knowledge in this field. Our goal is to offer comprehensive advice to our clients, both individually and at a corporate level, so that they can overcome any obstacle that may arise during the immigration process.
We understand that each case is unique, and therefore we make sure that our advice is personalized, tailored to the needs of each client. In addition, we guarantee complete follow-up of the procedures, from start to finish.
In our firm, we value the trust that our clients place in us, and we work to offer effective and successful solutions. If you need legal advice on immigration and foreign law matters, do not hesitate to contact us. We will be happy to assist you.