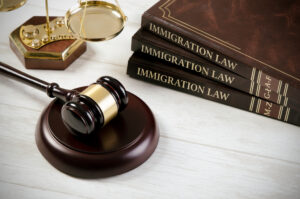 Founded in 1996, Aguelo Abogados is a law firm specialized in foreign, immigration, and migration law. We have a professional team of lawyers registered with the Illustrious Bar Association of Barcelona (ICAB) who possess extensive experience in the field and work with honesty and dedication. We understand that comprehensive advice in this area is essential for both companies and individuals, which is why we strive to provide all the necessary legal resources for expatriates and immigrants to obtain their residence and work permits effectively. Our goal is to support our clients at all times so that they can achieve their objectives.
Currently, immigration in Europe, and especially in Spain, is an increasingly complex and demanding process. Therefore, at our law firm, we work both at the state and regional levels to facilitate immigration procedures for both companies and individuals.
The owner of our firm is Ms. Nieves Aguelo Torrens, a law graduate from the Abat Oliba University and a Master in Foreign Law from the Superior Institute of Law and Economics (ISDE), with Honors. She has been a member of the Illustrious Bar Association of Barcelona since 1994 and a collaborating professor at ESADE in Immigration and Foreign Law. Since January 2019, she has been the Vice President of the Catalan Association of Immigration Professionals, and since March 2023, she has been the President of ACPE.
Our goal is to advise our clients at all times, offering them the best option according to their needs. We guarantee complete monitoring of the files, from start to finish.
The satisfaction of our clients is our best reference, endorsing our effectiveness and experience in the field of foreign and immigration law in Barcelona and its surroundings. On a business level, we are proud to advise companies and internationally renowned entities on foreign and immigration matters.
In addition, we also provide external advice to other law firms that do not have their own foreign department, trusting us with specific cases in this area.