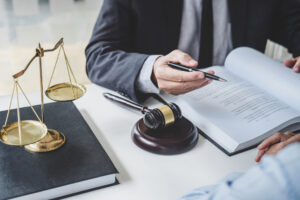 At our law firm, we offer legal advice and representation services for administrative and judicial appeals in Immigration and Spanish Nationality matters. If you have received an unfavorable or unjust resolution from the public administration, we can help you file an appeal and defend your rights before the competent courts.
Our lawyers have extensive experience in filing appeals before various administrative and judicial bodies, including contentious-administrative appeals, appeals for review, appeals for reconsideration, among others. In addition, we provide comprehensive advice to make the best decision and choose the most appropriate strategy for your case.
At our law firm, we value the importance of each case and work to offer effective and successful solutions. Do not hesitate to contact us for more information on how we can help you file an appeal and defend your rights.
Appeal for Review
At our law firm, we offer the service of filing appeals for review before public administrations. This appeal is an administrative procedure that allows interested parties to challenge decisions and administrative acts that affect them, in search of a review or modification. Our team of lawyers has the experience and knowledge necessary to advise and represent our clients effectively in this type of procedure.
Appeals for Reconsideration
If you believe that the resolution issued by the Administration is contrary to your interests or rights, you can file an appeal for reconsideration. At Aguelo Abogados, we assist you with this procedure and file the appeal with the necessary guarantees to defend your interests.
Extraordinary Appeals for Review
If you believe that there has been an error in the decision made, you can request a review of the procedure through an extraordinary appeal for review. We offer you advice and legal representation in this type of appeal to protect your rights and achieve a favorable resolution.
Contentious-Administrative Appeals
If you do not agree with the resolution issued by the Administration after exhausting administrative appeals, it is possible to resort to the judicial route through a contentious-administrative appeal. We have specialized lawyers in this matter who will offer you advice and legal representation throughout the process so that you can successfully defend your right